Get to Know Our Insurance Carriers — Part One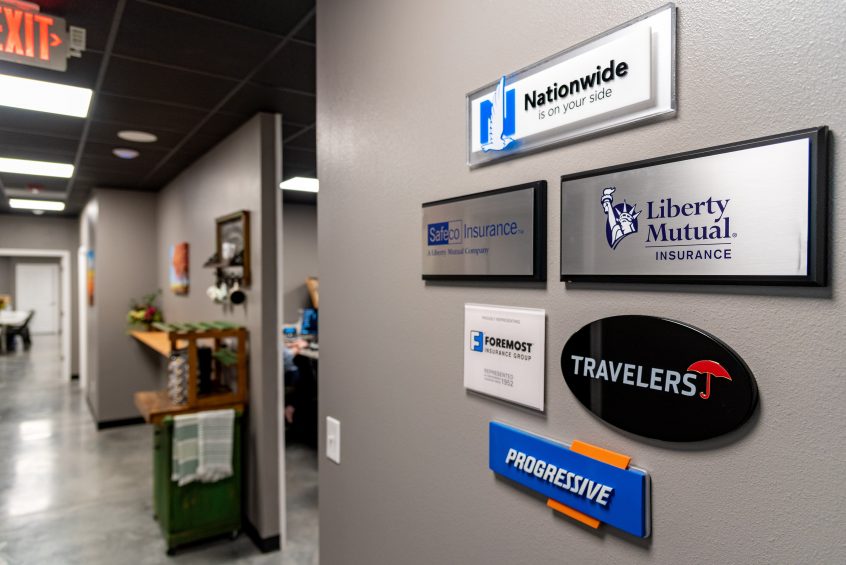 Getting to Know Nationwide, Liberty Mutual, Progressive, and Safeco
Here at Robbins Insurance Group, we are committed to offering our clients a personable and caring insurance experience. This involves more than just finding affordable prices — we go above and beyond to value our clients and cater to their specific needs. Robbins Insurance Group strives to continually learn about the insurance field, listen to the particular needs of our clients, and shop for the plans that best suit them. From there, we work to educate, recommend, and guide our clients toward making a beneficial decision.
As a part of this overall mission, we want to provide our clients with helpful information about some of our insurance carriers!
Nationwide
Robbins Insurance Group recognizes that purchasing a car and a home is one of the largest investments a person can make. This is why we've partnered with Nationwide to give our clients peace of mind when they are behind the wheel or creating a home. Nationwide resists the "one-size-fits-all" approach of other insurance companies and instead offers a variety of personalized plans tailored to the needs of clients. Whether a client is hoping to insure a car in the case of an accident or protect their home against weather or burglary, Robbins Insurance Group will guide our clients to the insurance plan that works best for them.
Alongside home insurance and auto insurance, Nationwide also provides a variety of life insurance and business insurance plans. Like always, these plans are meant to give clients a sense of peace — for both the future of their family or their business.
Liberty Mutual
Liberty Mutual offers quality guidance and protection for car, home, and life insurance; this particular insurance provider also excels when taking care of small and midsized local businesses. By partnering with Liberty Mutual and learning about their commercial and business insurance plans, Robbins Insurance Group wants to help our clients grow their businesses. We understand the amount of passion and investment that goes into creating a local business; our job is to give our clients a firm sense of security and confidence through a reliable plan. That way, our clients can feel safe and focus on passionately pursuing their goals.
Liberty Mutual also specializes in providing builder's risk insurance. If a client is undergoing a building project — either for a home or a business — builder's risk insurance can help insure the buildings under construction and the building materials used on the site.
Progressive
Offering a variety of insurance plans, Progressive specializes in protecting their clients' vehicles. Progressive offers personalized plans for not only cars but also for boats, campers, ATVs, motorcycles, and more. These diverse insurance plans can be bundled together with home, condo, or renter's coverage, making for a simpler and more affordable insurance plan.
Progressive also offers stellar protection for teen drivers. It is almost always more affordable to add a teenage driver to one's already existing plan, and Progressive offers a multitude of discounts to make this process easy. Together with Progressive, Robbins Insurance Group understands how important it is to protect one's teen while they familiarize themselves with the road. With Progressive's excellent vehicle coverage, we can relieve parents of financial stress so that they can focus on teaching their teenage driver.
SafeCo
SafeCo is a part of Liberty Mutual and specializes in home and auto insurance. SafeCo values both the well-being and convenience of their customers. By offering several policy plans that include Claims-Free Cash Back payments, SafeCo offers their clients up to 5% cash back for each year. These plans can also include accident forgiveness policies, which can prevent clients from receiving extra payments caused by unfortunate accidents. Robbins Insurance Group values the specific needs of our clients. This is why we have partnered with SafeCo: to give our clients the best care possible!
We at Robbins Insurance Group would love to partner with you to choose an insurance carrier and plan that works best for you! Get started today!