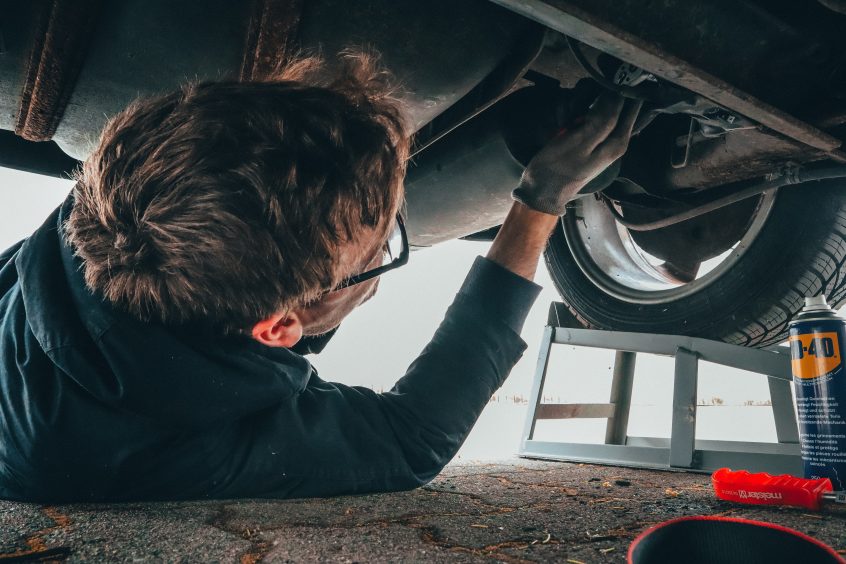 The City of Branson begins preparation for winter weather months in advance. Incoming weather is tracked, salt is ordered, and drivers are assigned their routes. Thankful doesn't even begin to describe how we feel toward these employees working 24-hours a day to keep us safe! Along with the hard work of the City, there are some proactive actions you and I can take to keep ourselves, families, and others on the road safe this winter. 
Juice Up Battery

– Winter weather puts more stress on your car battery. Be proactive and check your battery power now so that there are no surprises while you are driving. If your car is not garaged be sure to turn it on and let it run for a few minutes on cold days! Batteries need to be replaced every 4-5 years. 

Headlights

– Think about how early the sun sets in winter. On your commute home, make sure your headlights are on and cleared of any snow that could block them from shining. 

Test Defroster

– Make sure you check both the front and the back! It is better to be prepared than put yourself in danger when you need the defrosters the most. 

Fill Washer Fluid

– Washer fluid is used much more often in the winter. Make sure you refill regularly to ensure you have it when you need it most. Washer fluid antifreeze is especially formulated for winter conditions. 

Tire Pressure

– Check your tire pressure more frequently in the winter because of the constant changes in temperature. Check your driver side door for the appropriate amounts, and refill as necessary. 

Keep Gas Tank FULL

– This reduces condensation which prevents corrosion or even fuel lines freezing. Long lines of traffic happen more often because of winter weather; with a full tank you will be prepared and have a warm, running car to sit in while you wait it out. 

Clear Tailpipe

– Exhaust fumes can cause carbon monoxide poisoning. Make sure the snow and ice isn't covering your tailpipe and keeping those fumes in. 

Allow More Than Enough Time

– Trips in the winter typically take longer with snowy or icy roads. Avoid being in a rush so that you can prioritize driving safely in any road conditions. 

Scraper

– Keep a scraper in your car. Some have extendable brushes, and there is even de-icer spray that can help melt away snow and ice for easy clearing. 

Jumper Cables

– This is your friendly reminder to keep them in your car all year long! 
The Robbins Group loves to be proactive and save you from any potential headaches. Call us today if you are curious about your car insurance. We want to ensure that your vehicles are fully covered this winter. 
Robbins Insurance Group
(417) 527-0032
1649 State Hwy 248, Branson, MO 65616