Meet the Team: Nate Hennessee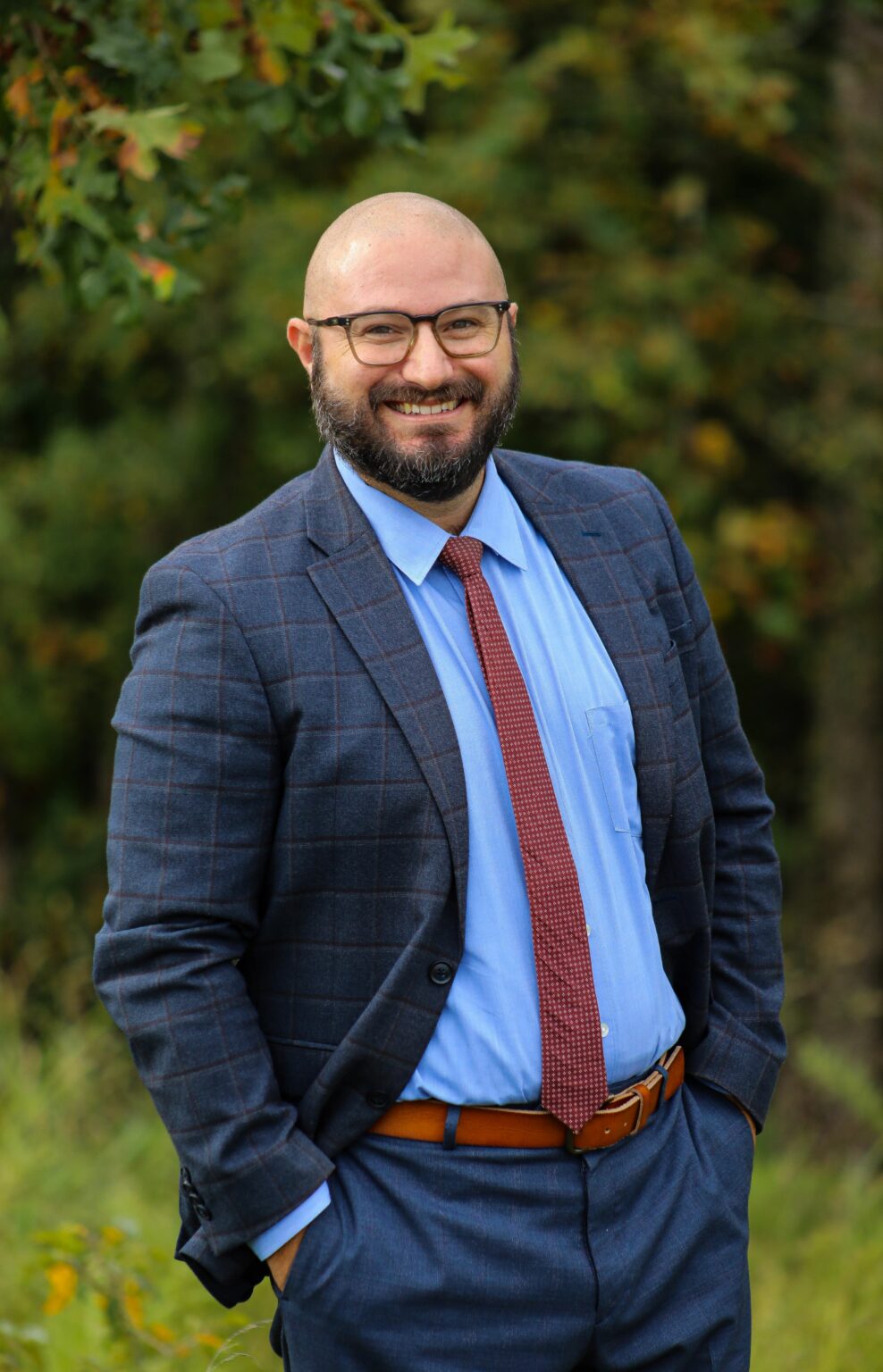 Meet one of our allstar Insurance Advisors, Nate Hennessee! After years of visiting Branson and admiring the natural beauty and tight knit community, Nate and his family made Branson home in July 2022. Nate is married to his wife of 17 years, Jen, who was his best friend in college as they ministered side-by-side in a youth group. "Apparently, eating lots of pizza, staying up late with adolescents running around, and serving students with the love of God creates quite the bond! After that, we figured that marriage for the rest of our lives wouldn't be so difficult!" Nate loves getting to be with his best friend everyday and their two kids only add to the joy of their home! 
Before Branson, this adventurous family lived in Arizona for eight years, enjoying the cool winter evenings and the unbeatable sunsets! This was their return landing pad after five years of life in China. Moving to China fulfilled a childhood dream of living in another culture. "Fewer things warm my soul than thinking back to our friends and experiences from that time period." The Hennesee family experienced riding on a single electric bike through rainstorms (yes – picture the whole family on ONE bike), and loved getting to share their hearts with university students as they came over to share meals. After eating noodles, baozi, jiaozi, and every other delicious food China could offer, they made their way back to the good ole' USA. 
The Robbins Group is so incredibly thankful Nate not only made his way to Branson, but also into the family business of insurance after working in ministry and education. Nate absolutely loves educating people on their insurance policies. "I recognize that time is money, but our time is well spent ensuring that our clients not only get excellent insurance but actually know what they are getting excellent insurance. We shatter all the smoke and mirrors!" Nate is honored to serve families in our area through the avenue of insurance by providing guidance about financial resources available for when tough times occur. 
Nate also serves on the board of Christian Action Ministries (CAM), serving to combat food insecurity in Taney County since 1984. Last year, CAM provided more than 40,000 individual cases of assistance with nearly 500,000 meals provided and over 2,000,000 pounds of food distributed. Nate also received the honor of jumping into Taneycomo for a Polar Plunge Fundraiser! "I might have been cold, but the fun and food outweighed any discomfort!" 
Nate looks forward to Saturday mornings out on the lake fly fishing. When he's not fishing, you might find him reading some classical literature at a local coffee shop or enjoying the Branson sights with his wife and kids! When you see him around town, come on over and say hello – he always appreciates a new friend! 
Robbins Insurance Group
(417) 527-0032
1649 State Hwy 248, Branson, MO 65616