Local Spotlight: Wright Fitness & Nutrition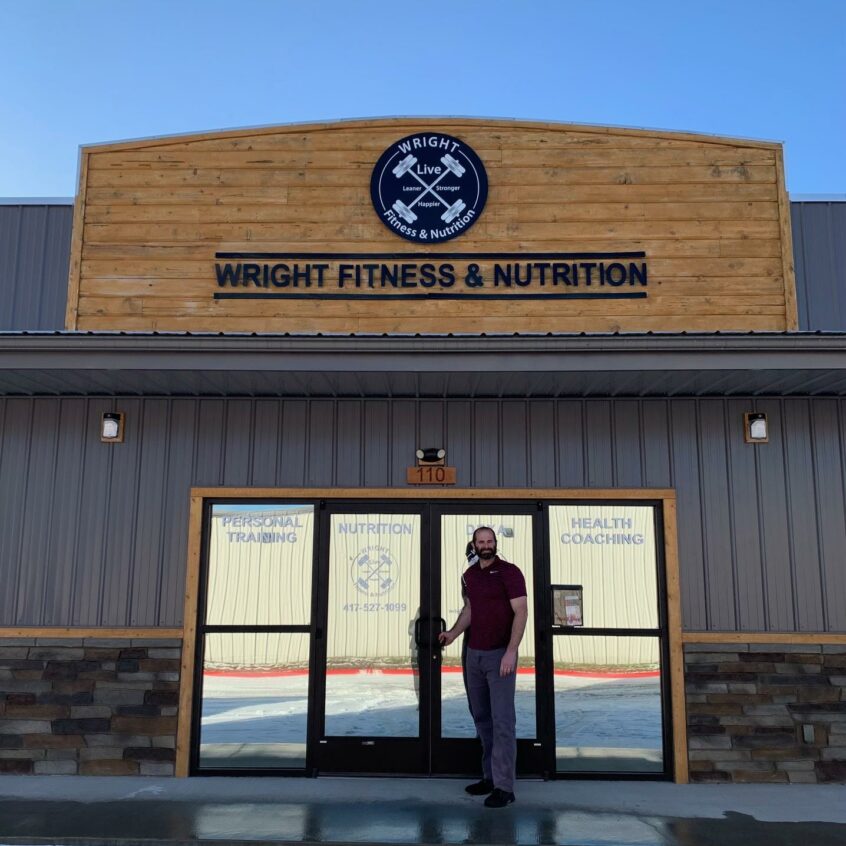 Meet Branson's very own Adam Wright, the face behind Wright Fitness & Nutrition. Adam was born and raised in Salt Lake City, and grew up playing in the mountains of Utah! His childhood was full of outdoor activities like hiking, camping, biking, scouting, and neighborhood games with family and friends. Adam married his sweet wife Abby 25 years ago in Utah, and now they have four beautiful children ages 11-19. They made their way to Branson for Abby's family to launch their world renowned show, The Duttons. 
Adam had a dream of starting his own fitness and nutrition company many years ago that originally stemmed from his own transformation resulting from working with a personal trainer. From then on, learning and researching new knowledge regarding health and fitness peaked his interest. His nutrition and exercise protocols were altered, flipping the food pyramid and cutting down the amount of exercise almost in half. These lifestyle changes led to major body composition changes while feeling satiated and healthy the entire time. 
"Working with Adam over the last year has been incredible! He is extremely knowledgeable in both fitness and nutrition. I've never truly understood until learning from him how important it is to fuel our bodies well and be intentional with which foods we eat and we've had a shift in our thinking when grocery shopping. I also appreciate learning the importance of building strength after dealing with back pain and different injuries throughout my life. I feel so much stronger and more stable to where I can be active and play with my son and run around and have fun and feel healthy. I have destroyed my personal records set almost 10 years ago, and this is just the start!" -Blake Robbins, CEO of Robbins Insurance Group
In 2017, Wright Fitness & Nutrition officially launched, and in January 2020, a physical location was opened. Getting to work alongside his clients meeting and surpassing their health and fitness goals has been the most rewarding part of Adam's job! Wright Fitness & Nutrition provides numerous services such as Lifestyle and Nutrition Coaching, Exercise Training, DEXA Body Composition Analysis, and Nutritional Supplements. Adam is passionate about getting to know his clients, their goals, and guiding them to success while making any necessary modifications along the way. If you desire a healthier way of living, need a coach who is also your number one fan, or just have questions about fueling your body well, Wright Fitness and Nutrition is eager to help you get on the right track! 
Wright Fitness & Nutrition
(417)527-1099
1649 State Hwy 248 Unit 110 Branson, MO 65616