Local Spotlight: Revive Juice and Coffee Bar
Revive Juice and Coffee Bar has some BIG NEWS! They are MOVING – but don't worry, they won't be going far! Their new address is 121 W Pacific Street, Downtown Branson! They are right next to Lock Smith Salon and Compass Realty Group, underneath Ink Ink. This transition has been covered in prayer and has had YOU in mind. Come visit the new shop, opening December 1st! 
For those of you not familiar with this local gem – Revive is a juice, smoothie, and coffee bar locally owned by Jennifer and Shelby, a mama/daughter duo who strive to provide consistently safe, nourishing food for our community. "We want to be a place people can trust," Shelby explains. Through her health journey, she has learned a lot about the body and how it needs to be fueled. Fatigue and brain fog can be explained by the foods you eat. When you come to Revive, you know you are going to get something that will fuel your body well.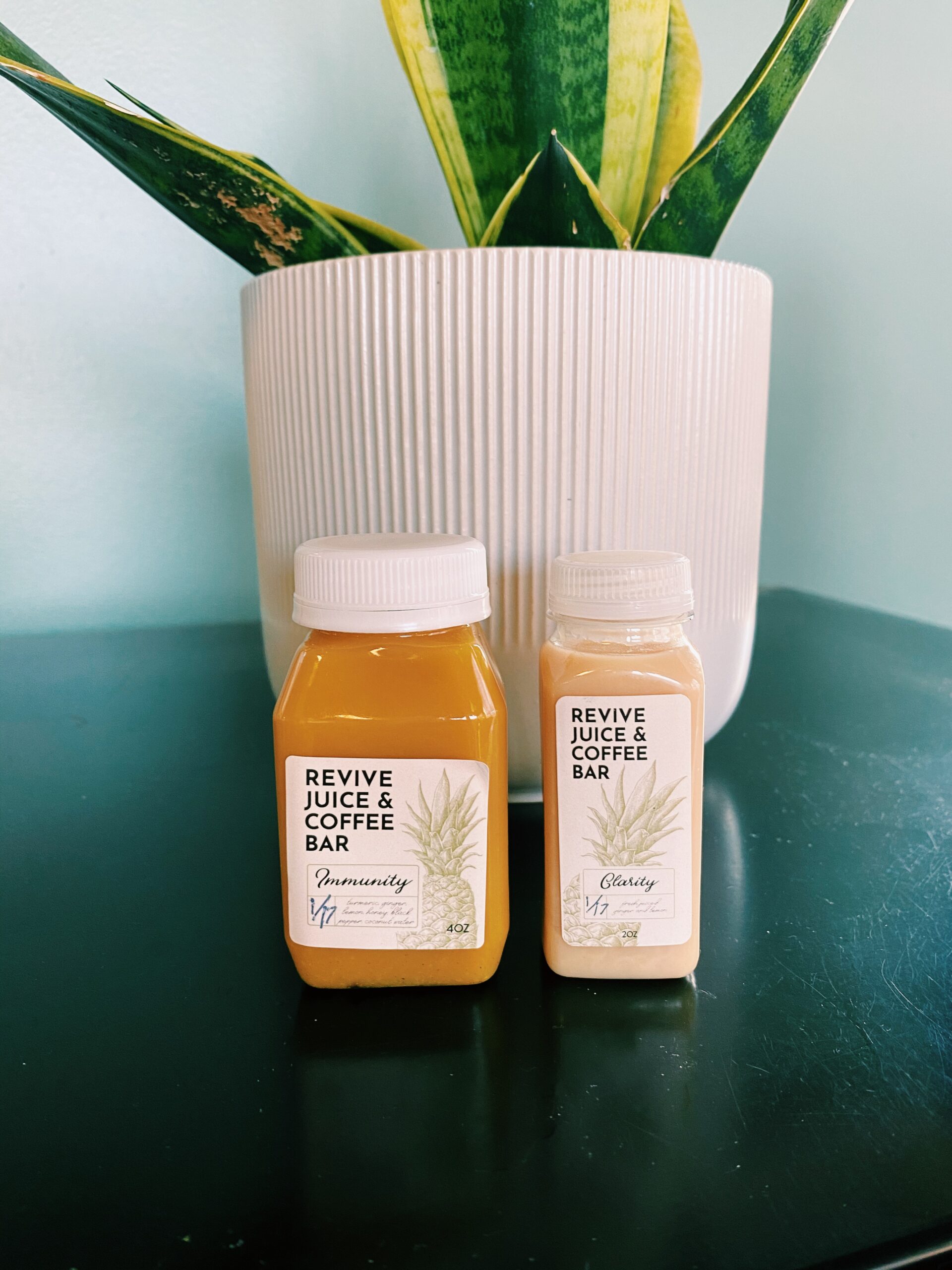 Jennifer and Shelby's passions do not only derive from their own health journeys; Shelby explains a huge motivation of hers: "It is a big responsibility to feed our children well. The fast paced culture we are living in often distracts us from that, and what is easy becomes tempting." Revive has taken the time to create a clean menu (a menu with ZERO hidden ingredients) that equips you to conveniently nourish yourself and family well. 
Revive can't wait to serve you and your family! Visit them today! 
121 W Pacific Street
Branson, MO 65616