Say hello to the newest biz in the Robbins Group Family — Pizza by the SLICE! 
Pizza by the Slice is a New York Style pizza restaurant in Branson, and we're not trying to be dramatic, but . . . it's about to be your new favorite place to eat and hang out! Born out of a passion project of Blake's, SLICE has become a reality and is ready to serve YOU!

Pizza has a unique way of uniting people, creating memories, and satisfying taste buds. Blake refused to believe the idea that NY Style Pizza couldn't exist outside of New York. Blake and the team put countless hours into perfecting the hand-tossed dough and worked tirelessly to choose the exact ingredients needed to make up the signature sauce. They even make the buttermilk ranch dipping sauce from scratch and trust us, it's delicious! They were intentional about the overall "feel" of the restaurant, making it a place for families and friends to gather and eat.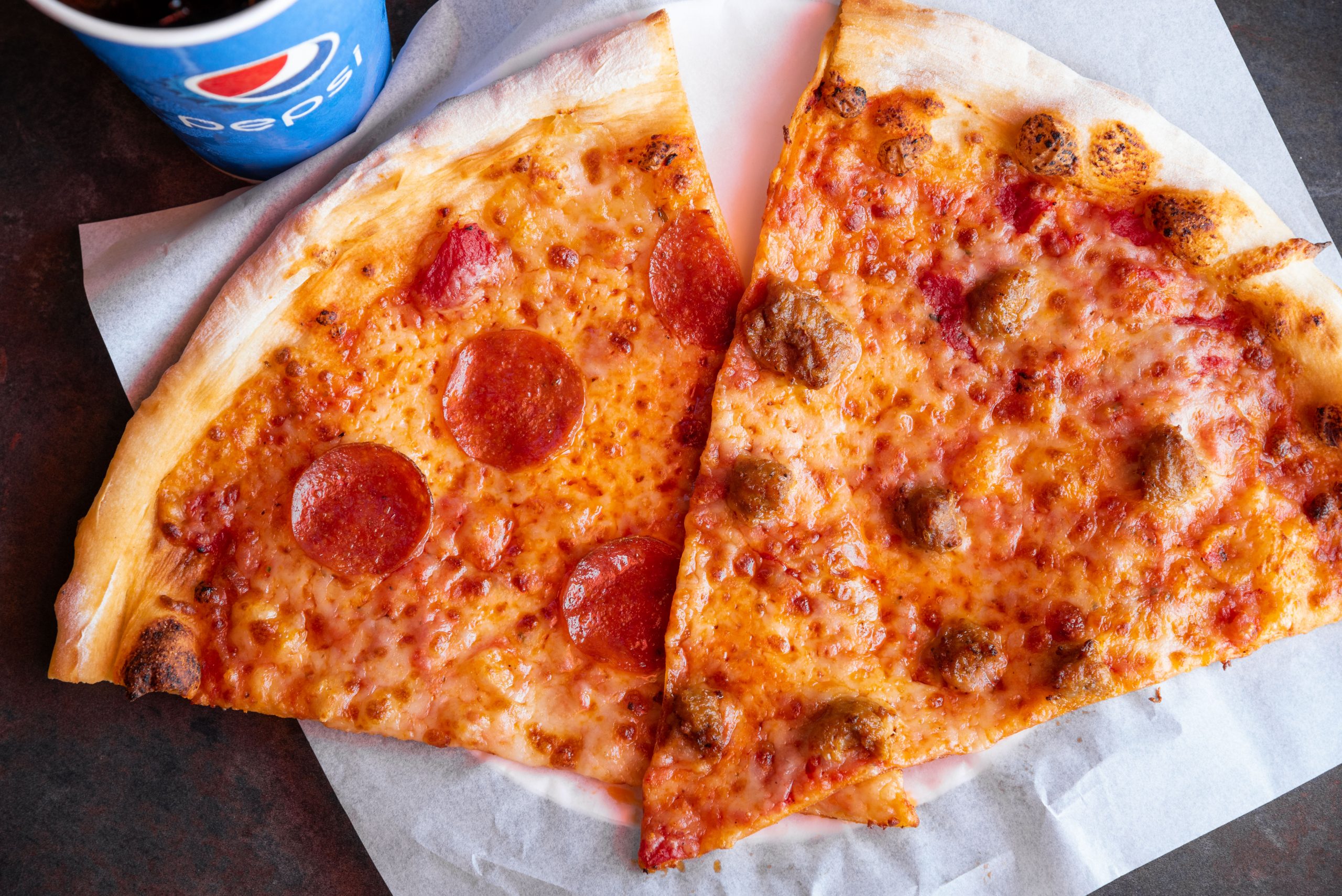 The menu consists of several options including pizza by the slice (obviously!), combos including a slice, side salad, and fountain drink, a family combo to serve the whole gang, and even 14" and 20" whole pies! The toppings include pepperoni, sausage, cheese, and veggie.
With a few private tastings and a soft opening under their belt, they're set to launch their grand opening on June 23 with a ribbon-cutting at 4 pm. SLICE is located on the Branson Landing next to Qdoba and open Monday – Wednesday 11:00 am to 9:00 pm and Thursday – Saturday 11:00 am – 10:00 pm. 
Pizza by the SLICE truly found a way to bring a piece of New York back to Branson, MO. Once you try their hand-tossed dough and perfected sauce recipe, you will know that their pizza is better for a reason. So when you take a SLICE, you deserve to savor the moment.