Local Spotlight: FBC Life Center and The 9/11 Memorial Stair Climb
This week's local spotlight is special to the Robbins Group. The FBC Life Center is a positive, family-oriented workout facility for the Branson community! Our team loves to stay active so their indoor walking track, basketball court, fitness rooms and classes are perfect for our growing team! 
We had the opportunity to sit down with the Life Center Director, Josh Cerretti this past week. Josh has worked in this role for about three years. Because of his passion for fitness, he is constantly looking for ways to improve and better the facility and community. One of the most recent ways he was able to do this is by providing a 9/11 Memorial Stair Climb. 
On September 11th from 5 A.M. to 5 P.M., individuals were invited to climb the equivalence of the 110-story World Trade Center to honor & remember all the first responders that lost their lives on that tragic day while trying to save the lives of others.
Before groups took on the many flights of stairs, one of the participants prayed for the families of the fallen. Certain individuals even took it upon themselves to wear a weighted vest to "replicate" the gear first responders were wearing. The  participant's ages ranged from the youngest being 4, to the oldest being 71.
Cerretti said this is their second year putting on this event. Last year, two of their workout classes participated in the stair challenge and approximately 60 people attended. This year's turnout was ever better with over 100 participants. 
9/11 is a special and emotional day for Cerretti as his father is a Vietnam Veteran. Patriotism runs deep in their family. When asked why he decided to host an event like this, he responded, "It's the right thing to do. It's a privilege to do anything you can do to honor the men and women who served and sacrificed everything." 
Josh's father Randall Cerretti, a Vietnam Veteran, completed the stair challenge at 71 years of age. He was able to complete it alongside his son, daughter-in-law, and four grandchildren. The three generations are pictured below. 
Cerretti plans to continue this event in the years to come. He hopes to involve even more of the community and possibly change the location to provide more room.  
Some of the members from the Robbins Group were able to participate this year and it is something we look forward to continuing to support. 
The Robbins Group also takes advantage of the classes FBC has to offer year round.  
More information on classes below:
Brethren – Mens High Intensity Interval Training 
31 – Women's High Intensity Interval Training
Walkie-Talkie – A Class Dedicated to Walking and Fitness
Barre – A Great Combination of Pilates and Structured Stretching
One Beat – Upbeat Dance and Fitness
Health 4 Life – Senior Workout Class
Functional Fitness – Lift Focus Strength Training
Body Movement – HITT Training
Spin – A Class Dedicated to Spin Bikes
Praise in Motion – A Class Synced with Praise and Worship focused on Structured Stretching and Increasing Flexibility
If you are interested in a membership check out the information below: 
Individual Rate (Ages 13-64) $90/y
Elite Membership (65+)  $50/y
Family Membership (Husband and Wife and All dependents under age of 18) $150/y
Punch Card – 11 Visits for $20 
Day Pass – $2
Hours of Operation
Monday: 6AM-8PM
Tuesday: 6AM-8PM
Wednesday: 6AM-4PM
Thursday: 6AM-8PM
Friday: 6AM-5PM
If you are working out and happen to see one of us, don't be a stranger! Reach out and say hey! 
If you want to learn more, ask one of us here at the Robbins Group or reach out directly to the Life Center at FBC. 
https://www.fbcbranson.com/lifecenter
More pictures below!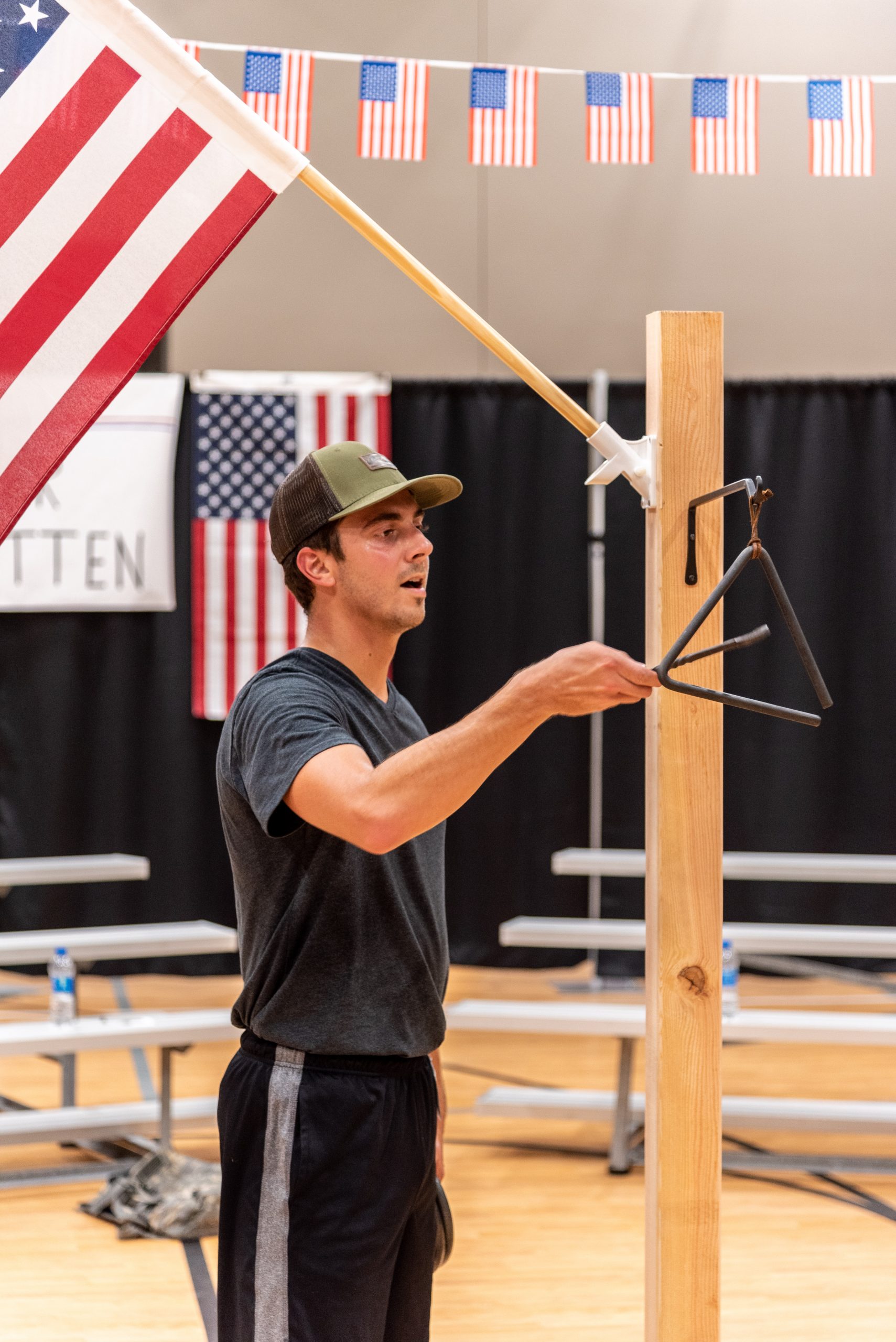 Check out our other blogs at https://robbinsig.com/blog/