The RIG team is growing! Annie is a marketing intern for Robbins Insurance Group, originally from Northwest Arkansas. She is a senior public relations major with a minor in social media at College of the Ozarks. There, Annie is a member of the Bobcat Cheer Team and enjoys building team spirit on the College of the Ozarks campus. When she is not studying or cheering, Annie enjoys managing her own personal blog and creating original content to share. She likes exploring Branson and discovering all that makes this community unique.
Why are we so excited to have Annie on the RIG team?
1.Sky High Motivation
Annie has over 400 followers on her blog, Scholar in Style. Scholar in Style is a lifestyle blog for young women pursing a college education or just starting out in the workforce. Check out this quote from Scholar in Style: "I hope to use my love of writing to inspire, connect, and motivate through Scholar In Style. I know that every individual's post-graduation plans differ, but my goal is that every young woman may be able to relate to and use the content I publish in some way throughout the beautiful journey of her own life."
2.Up & Coming Social Media Influencer
Instagram and Facebook users alike adore Annie's authentic content. She shares about her struggles as a college student, her favorite places to explore in Branson, and much more!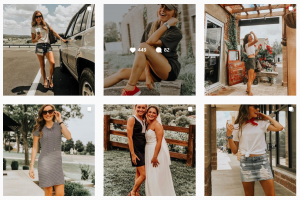 3.Sweet Soul
When asked what she was most excited for in working in insurance, Annie said she looks forward to serving the kind people of southwest Missouri during her time at Robbins Insurance Group.
Give Annie a warm welcome! We are beyond excited to continue serving the Branson community better.