Local Spotlight: Hook & Ladder Pizza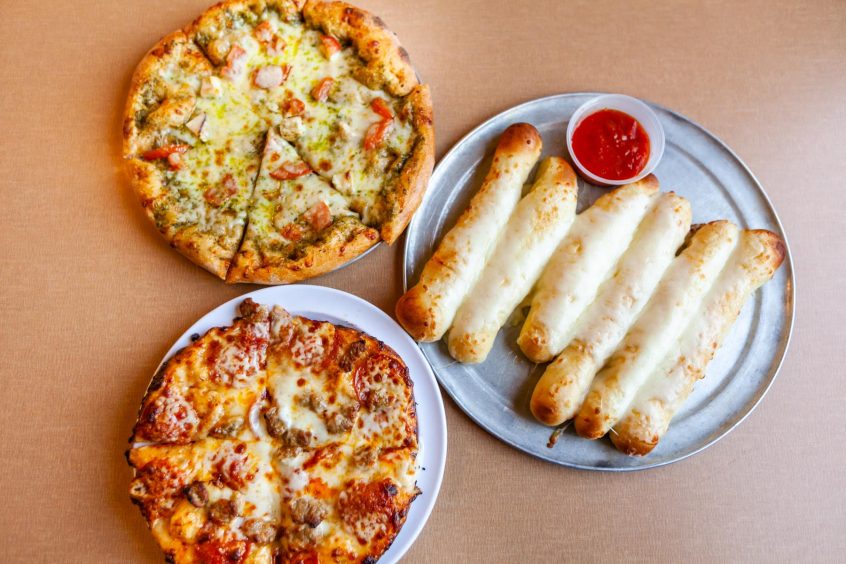 Founded to honor and support local firefighters, Hook & Ladder Pizza serves high-quality pizza and high-quality experiences. Located in Hollister, the restaurant is just minutes from downtown Branson.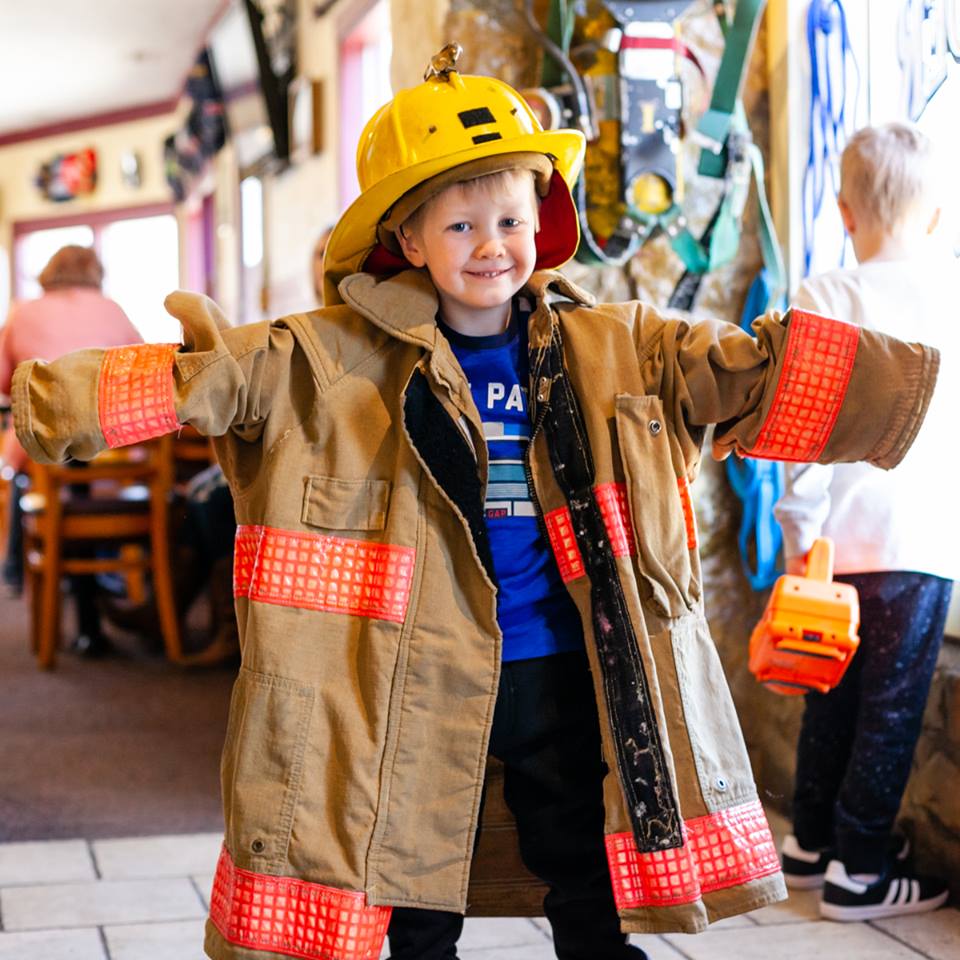 What you may not know is Hook & Ladder is under the new ownership of Wesley "Wes" Hunt Jr. Wes plans to keep the neat firehouse vibe and introduce an outdoor seating area by this summer! He also owns White River Kayaking & Outdoors and loves the Branson community.
The RIG team ADORES Hook & Ladder Pizza. Here are a few reasons why…
1. Deals on deals on deals
Hook & Ladder offers everyday deals & phenomenal daily specials every day of the week. A few of our favorites: "Dinner for 2" featuring one medium pizza, 2 drinks, your choice of 2 side salads or 1 appetizer – all for only $22.99 + tax AND "Hey, Hey It's Saturday" including 2 large 1 topping pizzas for $20.99 + tax. Who doesn't love a combo deal?
2. Cheese on cheese on cheese
If you ask anyone about Hook & Ladder pizza, they are likely to rave about the feathery cheese. The best part? They don't sprinkle it on.😉
3. From infinite pizza & beyond!
From the savory Steak & Onion sub to signature smoky wings, Hook & Ladder has much more than pizza to offer. The RIG team loves the new Spinach Artichoke dip appetizer! You can also finish off your meal with a "Shot Glass Dessert" offered in both Turtle Cheesecake and Reese's Peanut Butter flavors.
4. Gluten-free, please
Hook & Ladder has a brand-new, ultra-yummy cauliflower crust.
5. New on Uber Eats
The Hook & Ladder pizza you love is just a click away. Order from the full Hook & Ladder menu and have it delivered right to your door.
Robbins Insurance Group is a strong advocate for buying local. Grow your community & shop local & eat amazing pizza! Stop by Hook & Ladder Pizza today!
Contact Hook & Ladder

417-336-4665
Visit their NEW website 
Check out the Hook & Ladder Facebook page!